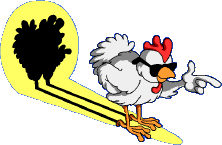 abc2 (egg)
this is the next game about eggs
if you are interested in joining the community, join the discord here
we'll be playing the games before their release as a group on the discord and twitch every Thursday at 9PM Eastern Time for the foreseeable future until abc2z is released
Comments
Log in with itch.io to leave a comment.
Turns out I'm very wrong. Great game! Keep it up!
What were you wrong about? Thanks for playing anyhow. I plan to make (at least) the rest of the alphabet. I might retire from games after that.
~ April

I was wrong about every answer at A but looking forward to being wrong with the whole Alphabet!
I hope one day you can become an eggspert like me. I believe in you.
~ April